As we age, it is natural to crave companionship and connection. For seniors, finding love may seem like a daunting task, but it is entirely possible. In this senior dating article, we will discuss how to find love again in your golden years and provide tips for senior dating.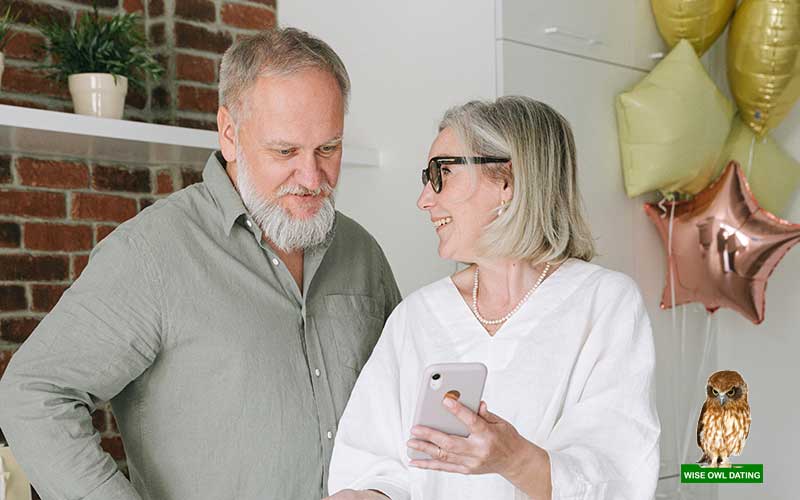 The Benefits of Senior Dating
Dating at any age can be challenging, but there are several benefits to senior dating. Firstly, it provides an opportunity to meet new people and form meaningful connections. Additionally, it can boost self-esteem and confidence, and can even have health benefits. Studies have shown that seniors who are in loving relationships tend to have a better quality of life and may even live longer.
Tips for For Dating As a Senior
Be Open to New Experiences The first step to finding love as a senior is to be open to new experiences. Whether it's trying a new hobby or joining a senior dating site, putting yourself out there can increase your chances of meeting someone special.
Be Clear About What You're Looking For Before embarking on the dating journey, it's important to be clear about what you're looking for. Do you want a serious relationship, or are you just looking for companionship? Communicating your intentions can help you avoid any misunderstandings or hurt feelings down the road.
Stay Safe Safety is a top priority when it comes to senior dating. Always meet in a public place, let a friend or family member know where you'll be, and never give out personal information such as your address or phone number until you feel comfortable doing so.
Keep an Open Mind Finding love as a senior may look different than it did in your younger years. Be open to the idea of dating someone who may have different interests or background than your own. You never know where you may find your perfect match.
Senior Dating Sites
One of the easiest ways to meet potential partners is through senior dating sites. These sites cater specifically to seniors and provide a safe and comfortable space to connect with others. Some popular senior dating sites include MyTimeSingles.com, Ourtime.com & Silversurfers.com
Conclusion
Finding love as a senior may seem daunting, but it is entirely possible. By being open to new experiences, clear about your intentions, staying safe, and keeping an open mind, you can increase your chances of finding a meaningful connection. And, by using senior dating sites, you can connect with others who are in the same stage of life and looking for the same things.